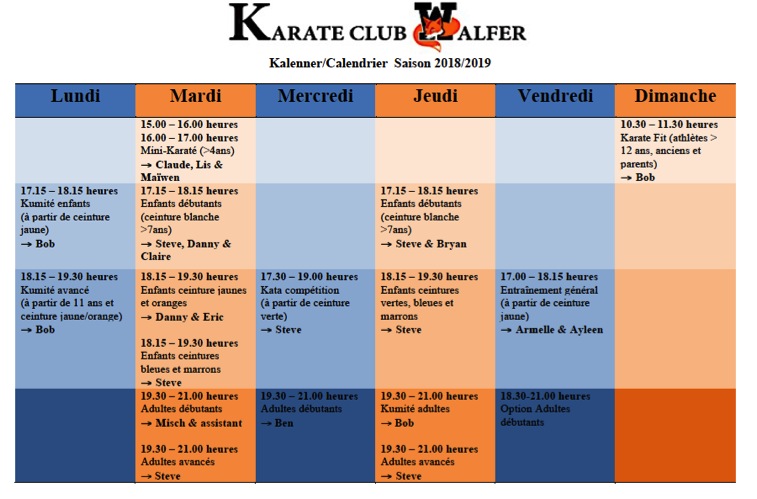 Start vun der néier Saison/Début de la nouvelle Saison/Beginning of the new season
Déi néi Saison fängt den 19 September un. Den 18 September sinn d'Aschréiwungen fir déi nei Memberen ab 18 Auer am Dojo zu Walfer.
La nouvelle saison commencera le 19 septembre. Les inscriptions pour les nouveaux membres auront lieu le 18 septembre dès 18h dans le dojo à Walferdange.
The new season starts on the 19th of September. The enrolment for the new members will take place on the 18th of September from 6pm onwards in the dojo in Walferdange.